Artists
Headlining at the August 16th Concert is … 112!!!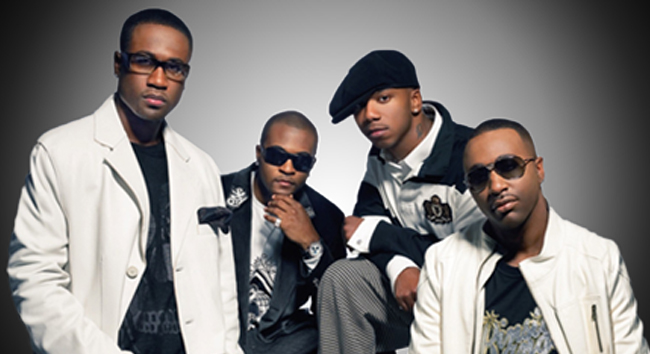 With a music career spanning over 20 years, the members of 112: Q, Mike, Slim and Daron, fuse the sounds of soul and hip-hop with a flare of gospel undertones. Emerging on the scene in 1991 under the Sean "Puffy" Combs' Bad Boy roster, the Atlanta natives gained fans with their self-titled debut album in 1996 which featured hit singles, "Only You" (remix) with mega hip-hop artists the Notorious B.I.G. and Mase along with the melodic billboard hit "Cupid". Labeled as the first "romantic soul" group on the Bad Boy label, 112 went on to accumulate double-platinum status.
During the days of the rough and rowdy imaged Bad Boy Records, 112 maintained a wholesome appeal that sparked mainstream with silky vocals and a complimenting way of speaking to the ladies. Their music, much of which was co-written by members of the group, lead to five studio albums under Bad Boy, excluding 2005's Pleasure & Pain with Def Soul, and a Grammy Award for 1997's "I'll Be Missing You" tribute to label mate, the Notorius B.I.G. with Sean "Puffy" Combs and singer Faith Evans.
The group, who is currently on tour and working on new music still brings that feel-good R&B sound to the airwaves and it's all for the love of their fans.
Additional artists will be named soon.  Stay Tuned!