Artists
Headlining at the August 24th Concert is Raheem DeVaughn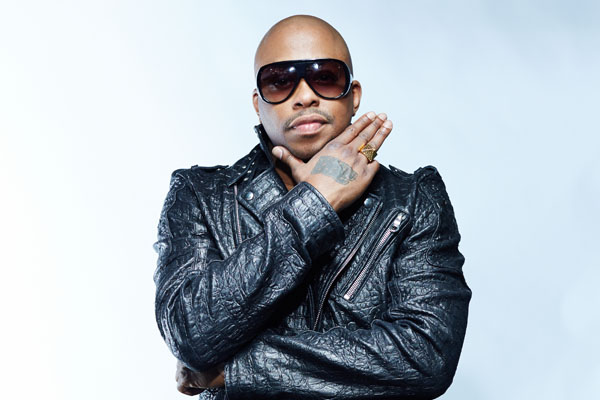 It's often said that love makes the world go 'round and three-time Grammy-nominated singer/songwriter RAHEEM DEVAUGHN knows that to be the truth. With the release of his fourth studio album, A PLACE CALLED LOVELAND (368 Music Group/Mass Appeal Entertainment), Raheem embraces the global theme while bringing his heart and soul into all of the tracks of his latest work of aural art. With collaborations from Ne-Yo and more, and production via talents like Dre King and Carvin & Ivan, Raheem proves why he is the Love King.
"Love is a universal word that brings us together, just like music, religion and social networking," says the prolific musician whose previous album titles all include the word love. "People are fascinated with love and are still trying to discover what it means. I like to think that I make music that is passionate, conscious, caring and endearing…so I definitely try to embody all of that in the music I put out."
Read the rest of Raheem DeVaughn's bio
With his new album, A PLACE CALLED LOVELAND, RAHEEM showcases a finely tuned artistry that comes with being able to make music on his own terms as an independent artist. Formerly signed to Jive Records, Raheem releases his new music through a joint deal between his own label, 368 Music Group, and Mass Appeal Entertainment.
Reflecting on this new phase of his career, RAHEEM recognizes that his process of "creating music is definitely getting more defined as I grow as an artist and songwriter. Sitting at a piano or guitar and building a song organically is what I'm about. For the past ten years I haven't physically written anything down on paper. It amazes me, it's clearly a sign that the music doesn't come from me; it comes through me. Every time I write a beautiful song, it let's me know that God exists."
The son of renowned jazz musician Abdul Wadud, the breadth and depth of RAHEEM's musical journey began while growing up in Maryland as he earned his stripes performing in clubs throughout the Washington, D.C. area. After several indie releases, which he sold on the streets and at his shows, he signed with Jive Records and released The Love Experience in 2005 which spawned hit singles "You" and "Guess Who Loves You More." In 2008, he delivered Love Behind the Melody. Its first single, "Woman," was his biggest hit yet and was nominated for a 2008 Grammy Award in the category of Best Male R&B Vocal Performance. A year later, "Customer" was nominated for Best R&B Song. In 2010, Raheem created the ambitious, The Love And War MasterPeace, which was also Grammy-nominated as Best R&B Album of the Year.
Reflecting on his catalogue to date, with his signature contemporary vocal style and lush harmonies over string section beds and orchestral arranging, topped by lyrics that range from socially conscious to supremely sexy, RAHEEM is confident about the mark he's made on modern black music. But he is modest when it comes to recognizing the traditions of legends like Marvin Gaye, Prince and even Bob Marley that he continues to uphold. "In essence that's what we're supposed to do as artists, motivate each other," says the seasoned artist. "I'm not naïve to the fact that I've influenced many other artists and their sounds as well—Music doesn't belong to us, it's a gift that we are blessed to create."
For the first single, RAHEEM chose the vibrant, up-tempo, "Love Connection," produced by Carvin & Ivan. "It's a feel-good record that is a great way to re-introduce me, my sound and create a sonic connection between people."
On the follow-up track, "Ridiculous," Raheem teams up with Ne-Yo, who wrote "I Don't Care" on Raheem's 2010 album release. "From one songwriter to another, I think Ne-Yo's definitely a blessing to R&B music. "Ridiculous" is a beautiful love song that speaks for the brother's out there who don't know how to express their emotions into words. I'm the guy that makes it cool to be fly and still convey your sentiments for and to someone. That's what it's all about." Raheem promises, "I think it will be one of those records that you'll hear forever."
Other standout tracks include the sexy "Pink Crush Velvet," which RAHEEM likens to Bobby Brown's smooth classic hit "Tenderoni." "After you hear it a few times, you'll figure out what it's about," he teases. "It's a very seductive and poetic song; I love making tasteful love songs."
As he does on every album, RAHEEM pays homage to women with the uplifting jam "Make Em Like You," produced by Dre King. "This is a song women will want to wake up to in the morning. I wanted to give them another anthem to let them know they are beautiful and honored."
When he's not busy writing and producing his own songs, RAHEEM leads the DMV Movement, an artistic union of D.C.-Maryland and Virginia artists that includes Wale and newcomer Phil Ade, who is his label's flagship artist, "I'm very proud of the work we're doing." States Raheem.
Whether releasing an R&B mixtape or a full-length album, working on his own project or helping new artists realize their dreams, RAHEEM DEVAUGHN continues to explore different ways in which he can spread love through music. In June 2011, he launched his own Internet radio program, "The Raheem DeVaughn Show," on www.blis.fm/raheem that airs every Sunday night. The two-hour show not only features all things Raheem it brings a perspective of what's going on in the world, while blending elements of lifestyle and pop culture for all listeners to appreciate. "It's important for me to have this show for the preservation of our music that I love," Raheem says, "but I also wanted to create a platform for myself so people can see me in a different light, on an entrepreneurial level, as well as a platform for my peers." The show has featured live performances and interviews by his fellow musical artists such as Miguel, Brandy, and Kendrick Lamar,
And RAHEEM is excited to get back out on the road again and experience what he calls "the ultimate high." "I think I like performing live almost better than making the songs," he admits. "You create this product and go in the studio and make this project for the world to sing and hear and feel. Performing live is a fair exchange between the audience and myself, no robbery. It's freedom for me to be lost in the moment and ultimately do what I feel like I was born to do."
A PLACE CALLED LOVELAND reflects the growth of RAHEEM DEVAUGHN vocally, mentally, spiritually and professionally. His quest for love is woven throughout each song, which he has crafted over the last year and states, "This album represents a voyage, an eclectic ride where melody meets passion, a dimension of desire and orgasmic rescue in pleasure paradise." I am sure you will agree.
Avery*Sunshine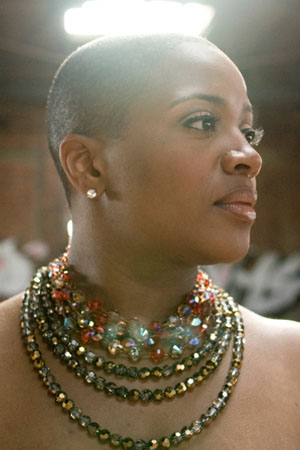 Bursting from an array of musical brilliance, singer / songwriter / pianist AVERY*Sunshine emerges onto the scene with her soon to be released self-titled debut album. Rooted in gospel, she reaches deep into that cornucopia of style and sound and sings a song which articulates the complexities of life with luminous insight. Fluent in many languages from soul and house to classical and hip hop, AVERY*Sunshine expresses with a voice that speaks boldly and tells a uniquely familiar story…a story about love and loss… healing… and finding the newness of oneself in the midst of it all.
Who is AVERY*Sunshine? "I am a self-proclaimed therapist! I want to start the conversation that will lead to individual healing and in turn will affect our collective healing. Let's get people talking about their experiences so that we can learn from them, grow from them and more importantly, move on from them."
Read the rest of Avery*Sunshine's bio
AVERY*Sunshine is a native of Chester, PA where she nurtured a natural talent by singing in church and leading and directing choirs. A former member of the renowned Wilmington/Chester Mass Choir, she honed her vocal instrument and sharpened her ability to play piano in her hometown, then headed south to Atlanta, GA where she attended Spelman College. Though far from home, she was never far from her one true love – music. She embodies it. She lives to express through it. But AVERY's talent couldn't be contained within the walls and stained glass of the church for very long.
Making her mark on the Atlanta-soul music scene, she and her Spelman sister, Broadway talent Maia Wilson, teamed up to form the singing duo DaisyRew; and later AVERY lent her voice to the soundtrack for Paramount Pictures' THE FIGHTING TEMPTATIONS. In 2005, she was hired as lead keyboardist for Tyler Perry's stage play MEET THE BROWNS, and in 2007 she was sought out by vocal great Jennifer Holiday to be choral director for the theatrical production of DREAMGIRLS during the National Black Arts Festival in Atlanta. AVERY*Sunshine recently made history with daily performances at the Democratic National Convention in Denver, CO and four private events during the 2009 Inauguration of President Barack Obama.
With vocals and lyrics that are thick and strong yet jazzy-smooth, coined 'jazzgosoul' by a personal friend, it's easily recognized that AVERY*Sunshine has been singing all her life. However her sound and her music is perfected in collaboration with her musical partner Dana Johnson, a classically trained guitarist, gifted lyricist, producer and the man behind the tracks. What started in church at a young age has been refined by experience as she stands ready to proclaim her own story with her first CD project. "In the album I sing about my life – being a divorced mother of two, aging, being mean to the person I love. I sing about the possibility of being a single woman – indefinitely; as well as the feeling of being in love with my man before I even meet him. I also sing about the promise of God; the promise that He will never leave me or forsake me. The idea of never being left alone somehow makes things easier to deal with. Burdens seem lighter."
Intent on shining by sharing her song with the world, AVERY wants you too to give yourself permission to "Get Your Shine On!" Whatever it may be. Are you getting your shine on? Are you using the gifts that God has given you? Are you walking in your calling? "Let's get started."